No Surprises – Insights!
We think it is especially important for you see and hear why people come to our retreats, what they experience and how it affects their behavior, relationship, understanding and life in general.
We ask our participants about their personal reasons for attending, their expectations and their experience at the retreat itself. And we think it is very useful for you that we share our continuously expanding insights with you here. We also shot a video with some of our participants descriptions, click here.
Who is coming to Synthesis?
Let us give you a rough idea about our applicants so far.
Gender

Age
The age of our participants ranges from 18 to 80, with an average age of 45.
First-timers and experienced psychonauts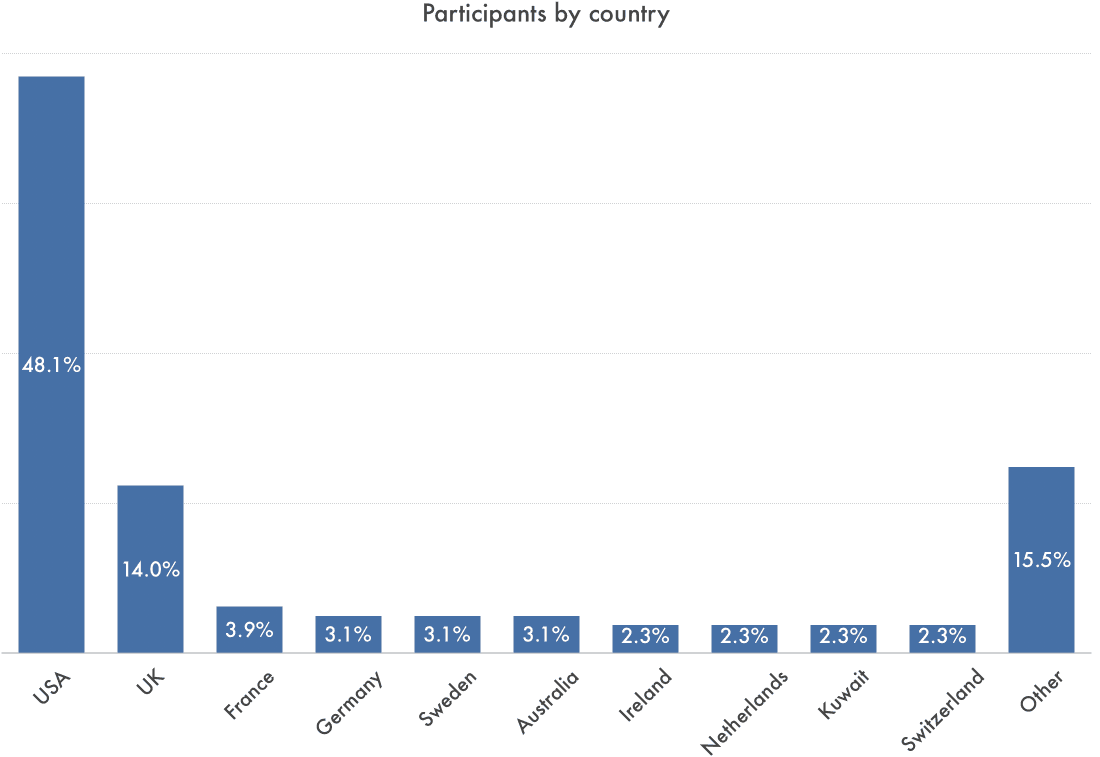 Why are people coming to our retreats?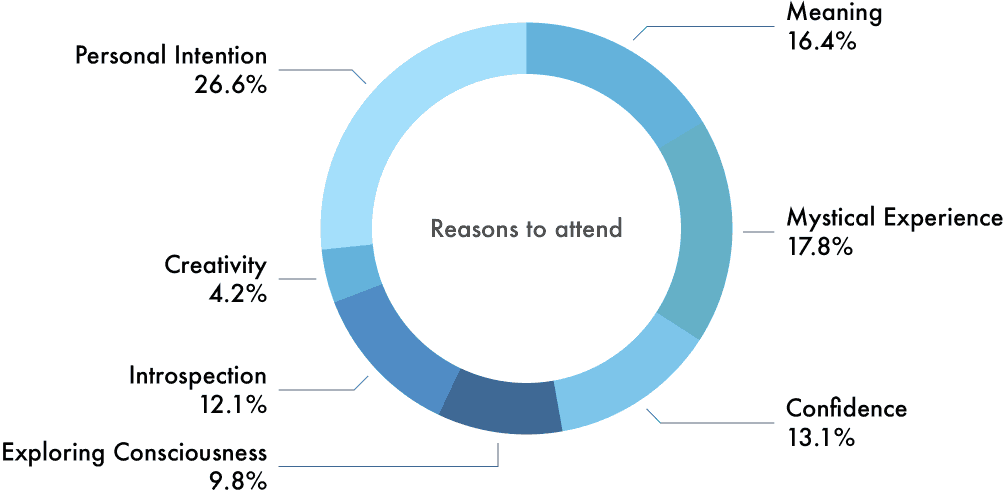 So, how was it?
We are just as curious as you are about the experiences of our participants. Since it is our core mission to create the best guided psychedelic experience, we value our participants' feedback.
Basic responses
To get a basic measure of satisfaction with the overall retreat experience, we asked our participants after the retreat, "How would you rate your Synthesis experience?". Average answer: 9.7/10

To get a better measure of satisfaction, we also asked participants if they'd consider coming again:

With such a positive reponse, we asked participants about their reasons...
We did the same for the negative response: