Preparation & Integration Coaching
Support and coaching at Synthesis
Psychedelics can produce powerful mind-states that can generate significant shifts in a person's life, as well as their understanding of themselves, and their reality. With the one-on-one support of our dedicated coaches, you will be helped to explore and unpack all aspects of your experiences with psilocybin. This includes both the lighter, more pleasurable elements and any darker, more confusing elements of the trip.
Our coaching team; who all carry many years of experience in working with psychedelic states and their afterglows; understand that the concepts that you encounter on a visionary voyage can be challenging to interpret, and may require skilled guidance. This is especially the case if you have encountered any elements characterized by fear, confusion, and/or pain.
The integration support which we provide at Synthesis will help you to identify the important personal and spiritual insights that are awakened during the psilocybin ceremony. Integration coaching equips you with the tools you need to make sense of your psilocybin trip. Rather than forgetting or dismissing its ephemeral moments, you will be helped to translate them into self-discoveries. We will help you read your experiences for positive directions to carry out from the retreat into the way you live your life.
We'd like to introduce you to two members of the Synthesis coaching team, Natasha Pelgrom, and Daan Keinan. Natasja and Daan hold 1-on-1 prep and integration coaching sessions for participants on the Synthesis group retreats.
Natasja Pelgrom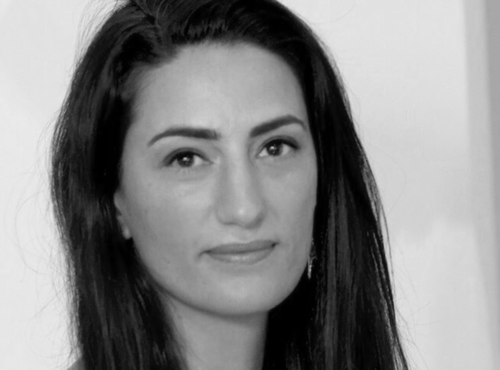 Natasja Pelgrom is Holistic Transformational Mentor with highly empathic abilities has had a vibrant, traditionally professional, career ‒ with chapters as a trained photographer and a businesswoman, directing multiple companies and working variously in fashion, hospitality, and events. Throughout her professional development, she maintained a strong connection with her spirituality, training in the multiple disciplines that she uses today in her role as a Holistic Transformational Mentor.
Having acquired over 10 years of experience in counseling, life, and business coaching, Natasja now assists people who are seeking cutting-edge tools to support their own healing and/or personal development. She aims to enable you to access your best self by working from the inside out.
The techniques that Natasja's coaching comprises can vary depending on what aspects of yourself you're hoping to work on, but are likely to include a combination of energy healing, Reiki, ThetaHealing®, emotional freedom techniques (EFT), neuro-linguistic programming (NLP), and neo-shamanism. Natasja also uses tools such as these when she provides life-coaching without psychedelics but notes that their potency can be greatly enhanced when they are deployed around the psychedelic state.
If you're looking to go deeper in your journey, Natasja can equip you with techniques to use during the experience, in order to assist you in 'reprogramming' yourself. Then, when you come to integrate your discoveries, she relishes the fresh challenge which each guest faces, of helping you figure out what your experiences mean to you personally, and how they apply to your life.
Daan KeiMan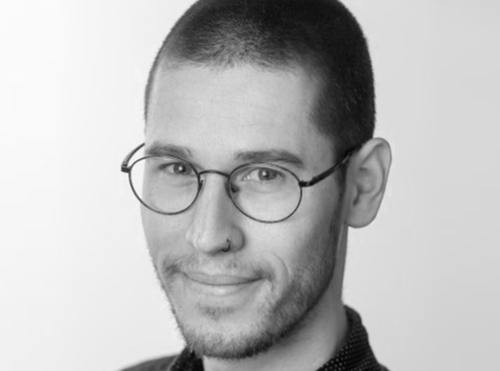 "To be healthy means to be whole. It means living life without a pervasive sense that something is missing, broken or wrong." Daan's key philosophy focusses on wholeness: integrating the parts of our lives we find difficult to face, feel or think about, and developing the resilience to live life fully in the face of challenges or loss. Daan comes to Synthesis from a Buddhist background, which he draws on in helping our guests cultivate this sense of wholeness. He offers contemplative practices, mindfulness and (self)compassion exercises during his sessions.
Daan's spiritual side is complemented by the conversational methodologies and counseling skills that he acquired during his Master's degree, and which he deepened working as a drug and alcohol counselor. Daan has a scientific mind and spiritual heart. His coaching style is structured yet intuitive and compassionate, and focused on how the challenges of everyday life interweave with deeper questions of meaning, purpose, and understanding.
Harnessing the power of emotions and ideas to transform how you experience life, is Daan's primary focus. He is particularly keen on assisting people with finding meaning, purpose, and satisfaction in their lives, work and relationships. He finds joy in helping those who are coming to terms with loss, death, aging, or sickness, and people from the LGBTQI community.
Daan's preparation and integration sessions will be particularly helpful for those who are feeling as though they have met with blockages on their path of spiritual development, or those who are struggling with the "dark" or "shadow" elements of their lives, like shame, loss, lack, anger or meaninglessness. He approaches each session with acute sensitivity to cultural, religious, and spiritual differences. A compassionate, nonjudgmental, and open-minded attitude is the heart of his coaching. Through this, he aids people in finding joy amidst suffering, deepening their appreciation of life during challenging times.
Coaching techniques used by the Synthesis team
There are as many different ways of preparing for and analyzing psychedelic experiences and drawing inspiration or life-lessons from them as there are people, and each coaching session is a unique and personal process. In their preparation and integration sessions with Synthesis guests, coaches may draw activities from the following disciplines, tailored to the individual needs of each participant:
Belief work

Reiki

Meditation

Spiritual coaching

Emotional freedom technique (EFT) tapping therapy

Motivational interviewing

ThetaHealing®

Neuro-Linguistic Programming

Neo-shamanism
Your 1-on-1 preparation session
The preparation that you do before you arrive at Synthesis is key to opening your whole being to the fresh possibilities and perspectives that the psilocybin ceremony may evoke in you. Beyond this, your guided preparation setting will help you to refine your intentions for the ceremony, and to become increasingly receptive to elements of the experience which will be significant and/or transformative for you.
The techniques that preparation coaching draws on can vary depending on what aspects of yourself you are hoping to work on. Common goals, issues and aims which our coaches may address with you in your preparation coaching session include:
Providing hands-on tools to deepen/lighten your process and equip you to deal with challenging moments that come up for you

Helping you to release your expectations, increasing your readiness to receive lessons and healing

Guidance on setting intentions to focus on specific ailments/issues, to direct the energies of the experience where they are most needed
Although setting your intentions for the ceremony is a uniquely personal process, some common themes which they may be based around include:
Healing trauma

Developing healthier habits and thought patterns

Changing your relationship to troubling thoughts and memories
Your 1-on-1 integration session
Psychedelic integration provides context to the content of your experience. Although each guest will come to coaching with their own personal experiences, all sessions share a common purpose: to maximize the benefits that you have received from your psychedelic experience.
The process of integrating your psychedelic experience is equally as personalized as the preparation process. Your integration session will be expertly attuned to give you the aftercare and personal support that you need to navigate beyond the afterglow of your particular trip.
Integration is designed to provide support in deconstructing a psychedelic experience, which can help you understand where the trip fits into the narrative of your life. The core principle of integration coaching is to help you discover what emotional themes may have been exposed by, or during, your psychedelic experience. Your integration session will then equip you to link those themes to your personal history and future goals.
An integration session is typically focused around one or more of the following objectives:
Deepening your personal understanding of the lessons in your journey

Introducing you to techniques that may help address any blocks, limiting beliefs, triggers, or stressors that come up for you during your retreat experience

Dealing with past traumas

Supporting you in understanding and resolving distress relating to a challenging psychedelic experience, allowing you to reconnect to it in a way that enables you to feel safe. Feeling safe allows you to re-approach challenging moments with curiosity

Facilitating your curious exploration of your experiences, so as to go beyond any negative emotions and devise helpful conclusions that allow you to move on with your life

Catalyzing your understanding of your psilocybin trip so as to translate insights, find lessons and learn how to grow from the experience

Offering ongoing guidance to those working on long-term spiritual or emotional issues

Devising a personalized daily interaction plan to prolong and reinforce the effects of healing within your life
An integration session typically:
Is conducted online, lasting 90 minutes

Is primarily a conversation, in which your coach listens and asks questions

Involves your coach tracking your speech and how your body and energy fields relate to it, in order to offer relevant feedback

Allows your coach to identify and help you challenge neurologically limiting beliefs or stressors that will be relevant to the issue(s) you are facing. Natasja may invite you to close your eyes and participate in a meditation that will put you into a Theta state; your deep subconscious and the optimum learning state.

Facilitates your connection to your inner wisdom, helping you address parts of your life that feel broken, or unwholesome. Integration sessions with Daan may have a special focus on integrating the body, mind, heart, and head.

Empowers you to let go, shedding beliefs about yourself and others in order to become more open, compassionate and joyful as you embrace new ways of relating to yourself, others and the wider world

Encourages you to work with the body; Daan likes to introduce movements from his Chi Kung (wu xing gong) practice

Concludes with a plan for 'homework' which will support your process. With Natasja, this is often intended to rewire your brain and nervous system, informed by the principle of positive neuroplasticity.
Preparation and integration coaching costs
2 sessions, at 90 minutes each - $1,000

4 sessions, at 90 minutes each - $1,750
Natasja and Daan deliver all coaching for the group retreats. Four additional members of our coaching team join them in offering coaching to the guests on our private retreats.
Read more about our new private psilocybin retreats. To check out available retreat dates, apply here.