Synthesis Retreats
|
Presents
EXPANSION
A Comprehensive Program Including
Preparation, a 5-Day Psychedelic Supported Retreat and Integration
Are You Curious About How Psychedelics Might Support You in Connecting to Your Authentic Self?
Join Us for this Cornerstone Experiential Program Designed to Reveal Your Potential for Personal Growth and Expansion.
Interest in psychedelics and the potential they hold to unlock latent parts of ourselves, kick-start behavioral changes, and address emotional, spiritual, and physical challenges has created an increasing demand for access.
With a proven track record for leading safe and legal psychedelic retreats for more than 800 individuals, Synthesis has collected years of data, experience, and anecdotal success stories that make us uniquely qualified to offer you the opportunity to experience the potentially life-enhancing benefits of a psychedelic retreat experience.
Expansion—a comprehensive experience that includes pre-retreat preparation, a 5-day psychedelic-supported retreat, and post-retreat integration—is our cornerstone program designed for those who are eager to gain a deeper understanding of their true nature, tune in to their deepest wisdom and truth, and unlock their unique gifts and talents.
This is a legal opportunity to take moderate to high doses of truffles containing psilocybin that carefully creates a safe, intentional, and transformative container consisting of preparation and integration components essential to activating the full potential for personal breakthroughs.
Past Expansion participants have reported their experience provided:
The ability to access deeper levels of consciousness promoted new insights and sparked creativity.

A deeper connection to others and the larger world encouraged the development of stronger personal relationships.

Increased resilience and a feeling of more balance and peace as they navigate life.

A greater sense of purpose and meaning in their life, resulting in a renewed sense of focus and direction.
Synthesis is committed to safely, legally, and effectively stewarding psychedelics into modern culture through our use of truffles containing psilocybin. In our professionally curated settings, this remarkable organism can be an agent of life-enhancing experiences.
Using our integrative approach to transformative wellness, we combine leading-edge research with ancient wisdom traditions, rituals, and spiritual practices to curate a potent container that has the potential to catalyze change.
Led by professional facilitators, Expansion integrates psychedelic education, workshops, open-dialogue, breathwork meditation, sound, psychedelic ceremonies, and integration with the aim of restructuring disempowering thoughts, sharpening perceptual lenses, and awakening expanded forms of consciousness.
What Some Are Sharing About Their Expansion Experience
"This taught me to push my preconceptions aside and be very true, honest, and confident in who I am."
―Kata
Amsterdam-based branding strategist
"I experienced a deep feeling of peace unlike anything I have ever experienced, both in the moments I was in the ceremony and that reverberated in me for months afterwards."
―Lisa
North Carolina Mom and three-time Retreat Alumni
Expansion Participation Requirements
To participate in Expansion, the following is required:
STEP ONE
Complete the Health Screening Questionnaire
STEP TWO
Select program dates and sign
the Client Service Agreement
STEP THREE
Submit the tuition to secure your place in the program
DISCOVER MORE HERE
IMPORTANT: While the majority of our Expansion participants report their experience was beneficial, individual experiences can vary widely, and can range from those who gain little to no positive benefits to those that suffer negatively from the experience.
Our programs are not intended to diagnose or treat mental health disorders, and because safety is our top priority, a thorough health screening is required prior to being approved to participate in Expansion.
You can find additional details about our health screening criteria here.
Our Approach
At Synthesis, we focus attention on the following six (6) conditions, each of which plays an essential role in every psychedelic journey:
Set: The mental attitude of a would-be psychedelic voyager.
Setting: The surroundings in which a psychedelic substance is ingested.
Guide: The program team who are all experienced with non-ordinary states of consciousness and equipped to mitigate challenges and channel insights.
Substance: The type and quantity of psychedelic agent; in this program, truffles containing psilocybin.
Session: The entirety of a psychedelic trip, including all ancillary activities and rituals.
Situation: The environment, people, and culture a person comes to a retreat experience from and returns to afterwards.
When these elements are not carefully considered, and psychedelics are not used in a safe, supported, and structured setting, many of their potential benefits may not be experienced.
That's why Expansion includes the critical preparation and integration elements that anchor the psychedelic ceremony experiences.
Because of the potentially powerful nature of psychedelic experiences, and the impact that sharing this experience with others can have on your psychedelic journey, we limit each Expansion program to a maximum of 16 carefully screened participants.
Program Overview
Expansion is a Three-Part Comprehensive Experience:
Online Pre-Retreat Preparation Sessions:Inclusive of three (3) 75-minute sessions in the weeks immediately prior to the retreat
A 5-Day Experiential Retreat:
Inclusive of two (2) psychedelic ceremonies
Online Post-Retreat Integration Sessions:
Inclusive of three (3) 75-minutes sessions in the weeks immediately following the retreat
All participants will receive an Expansion Program Manual that contains important details, as well as a list of recommended resources.
Part One: Pre-Retreat Preparation Sessions
Setting the container for your experiential retreat begins weeks in advance. Our preparation process draws upon scientific research, as well as wisdom traditions, to get you ready for your experience.
Ahead of the first preparation session, we ask that you begin to work with the intention setting process outlined in your Expansion Program Manual. The sessions are hosted by our professional facilitators and will include all the other participants in your program.
There are three (3) 75-minute Preparation Sessions:
Preparation Through Practice: Whether expert or novice, we come together with a beginners mind. In the first session, we begin by getting to know one another and focus on simple practices that help you connect to your deepest intentions for the journey ahead.
Awareness Through Active Listening & Noticing: Being the listener is one of the most simple, yet advanced practices on the path. Active listening is an art all unto itself; more than a skill, active listening is a way of being. In this session we focus on developing our listening into an integrated practice of deep-rooted listening to ourselves, others, and life.
Opening Up Around Resistance: Resistance is a powerful force for transformation. During this session, we will explore what resistance is, how it may be showing up in your life, and how resistance can show up during a psychedelic journey. Together we will walk through acceptance practices that support us to remain present and grounded.
You will emerge from the preparation phase with a unique intention to inform the experiential phase of your journey.
Part Two: A 5-Day, Experiential Retreat in the Netherlands
Retreats are Held at One of the Following Venues
Lage Vuursche, The Netherlands
Venwoude is a special and inspiring place to slow down, reconnect your mind with nature, and journey deep within yourself. Venwoude's 40-acre estate is situated in a nature sanctuary named the Lage Vuursche, a 50-minute drive from Schiphol airport. Leaving the noise of modern life behind, the venue is the idyllic setting for personal growth, deep healing, and spiritual transformation.
Zandvoort, The Netherlands
Het Lichthuis ("The Lighthouse") is located in a former church built in 1928 on a former dune in the middle of the green heart of Zandvoort. Authentic details return in a surprising way thanks to natural materials being used in combination with original church materials. As a whole, this creates a welcoming atmosphere in which you can feel right at home. You will find the natural differences in level in the church reflected in the nature around Zandvoort. Add all of this together and you quickly realize Het Lichthuis is a special and inspiring place.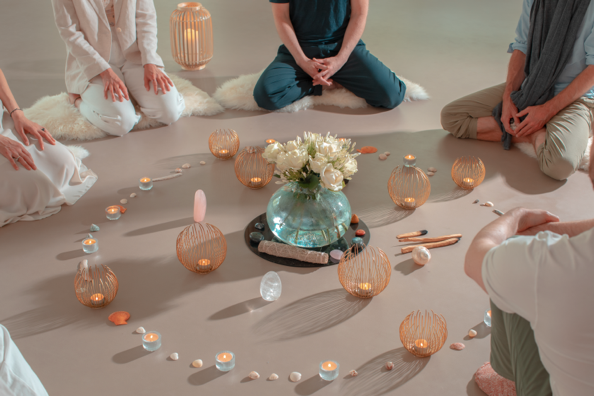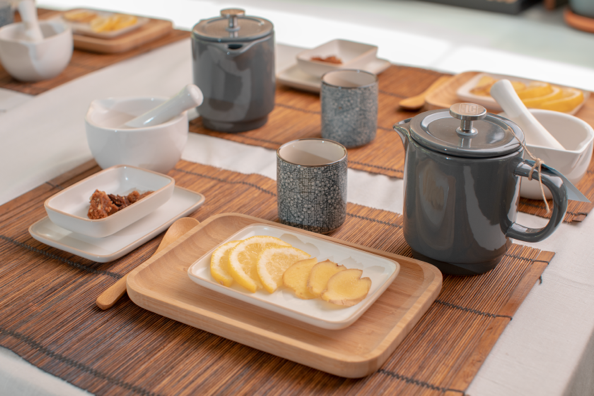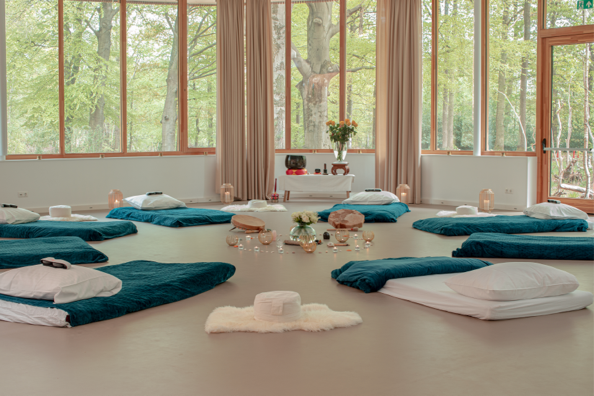 Day 1:
Your retreat begins the day you arrive at the venue. We will start with a welcome circle, followed by one-on-one facilitation meetings where you will clarify your intentions and confirm the dose for your first truffles containing psilocybin experience. The evening culminates in a group sound meditation experience.
Day 2:
After morning meditation and detailed instructions, you will participate in your first psychedelic ceremony using truffles containing psilocybin. You will be fully prepared and made comfortable in a setting optimized for your needs, allowing you to make the most of your psychedelic experience.
Day 3:
You will spend time integrating your first psychedelic experience while simultaneously preparing for your next one. The schedule includes group practices, integration workshops, and one-on-one meetings with an experienced facilitator.
Day 4:
After morning practice and a guided workshop, you will experience your second psychedelic ceremony.
Day 5:
The retreat's final day centers on integration. You will participate in one-on-one and group integration sessions to begin processing your experience which will help support and enable you to integrate it more fully into your life.
You will emerge from the 5-day experiential retreat with a deeper understanding of the intentions that are guiding you and clarity around what you need to continue cultivating in your life as you prepare to return home.
Part Three: Post-Retreat Integration Sessions
While preparation is essential for maximizing the potential of a psychedelic retreat, integration is critical for unpacking and understanding your experience and transforming it into your desired outcomes. During our three (3) virtual group Integration Sessions, you will explore how to move from the retreat experience back into your day-to-day life.
There are three (3) 75-minute Integration Sessions:
Somatic Integration: Coming home with a renewed sense of possibility and vision is both an exhilarating experience as well as a potentially difficult one. Using a variety of integration tools, we will provide support in accepting the challenges, however they may arise. We encourage you to connect to what is empowering and nourishing, and to remain feeling everything as deeply as possible by attending to your body.
Social Integration: In a world where language around expanded states of consciousness is rare, and the experiences themselves are frequently and easily misunderstood, you may face challenges in speaking your new, authentic truth. You may encounter disagreement, judgment, and unfavorable responses from people in your life. In this session, we will address how to remain integrated in the social sphere and how to discern when and how much to share with others.
Synthesis - The Culmination of Elements: This will mark the last week of your Expansion, and in this session, we will bring the program together by reflecting and making an inventory of what has changed and setting intentions to remain connected moving forward.
You will emerge from the Integration Sessions with a renewed sense of how to apply and embody the insights and learnings gained from this growth-enhancing experience to your everyday life, and equipped with the tools and practices to continue to evolve on your personal journey.
EXPANSION
Facilitators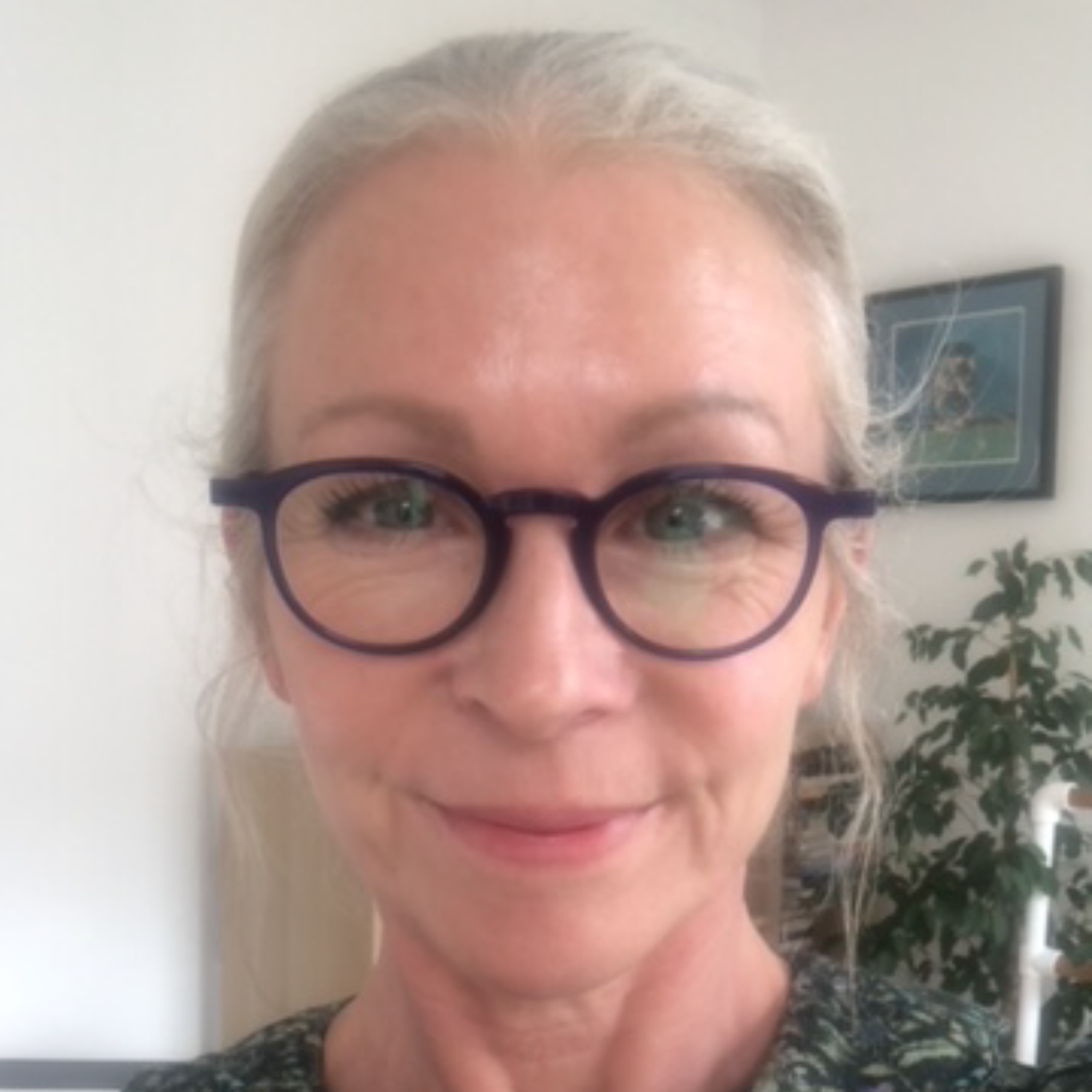 Ellen is a certified teacher of Kundalini Yoga, Pilates, therapeutic dance, and Yin yoga and meditation, as well as a certified breathwork facilitator. She is also a visual artist and writer and holds a Master's degree in Dance Movement Psychotherapy from Goldsmiths University, London.
Following her professional interest she has amassed more than 20 years of exposure and participation in mystical experiences, altered states, energy healing, plant medicine and their intersection with neuroscience and has a deep interest in psychedelics as a way to work with intergenerational and collective trauma.
Following her own curiosity, she gathered together training in a range of experiential therapies including, Hakomi, Focusing, Level 3 Internal Family Systems (IFS) and is currently training in Accelerated Experiential Dynamic Psychotherapy (AEDP) and Brainspotting.
CLOSE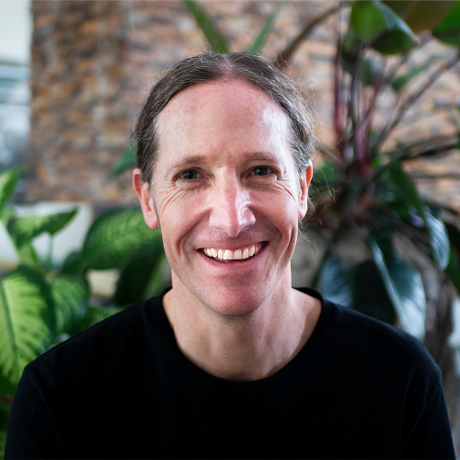 For more than three decades James has studied many of the world's perennial philosophies and engaged fully in a number of the great wisdom traditions, with specific interest in non-ordinary states of consciousness.
Trained formally in transpersonal psychotherapy and integral coaching and working with trauma and addiction, he is experienced at tracking tension and points of change and growth in individuals and groups. This unique experience allows him to fully understand the role of psychedelics and entheogens as a catalyst for authentic transformation.
CLOSE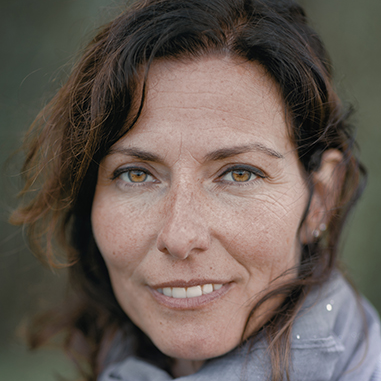 Professionally trained in psychodynamic therapy, specialized in trauma and inner child work, Hanneke combines various modalities including bodywork, breathwork, psychedelics, hypnotherapy, shadow work and voice dialogue.
Her inclusive and holistic approach has led to a vibrant practice in the heart of Amsterdam as well as co-leading workshops and retreats.
Hanneke's curiosity for all of life, personal experiences and professional training allows her to create a loving, non-judgmental container where people can explore more of themselves and bring in acceptance, love and transformation.
CLOSE
EXPANSION
Available Program Dates
April and May Program Dates*
Not available to the public*
*April and May dates are not available to the public as they are reserved for Psychedelic Practitioner Training participants. During both months, our Retreat staff will be fully dedicated to supporting our training participants' retreat journey as part of the experiential component of their training program.
EXPANSION

2023 Program Dates Available Above*
Program Tuition**: $6,497
Payment plans are available**.
The maximum capacity in each Expansion program is 14-16 participants. Registrations will be confirmed in the order that Health Screening Questionnaires are completed and program tuition is paid.
*You will select your program dates in the next step of the enrollment process.

**Program tuition is inclusive of VAT. Travel costs to and from the Netherlands are not included.
Pay In Full: $6,497. Two-Installment Plan: $3,298.50 ($6,497). The Two-Installment Plan is unavailable for retreat dates that start within less than one (1) month.
EXPANSION
Frequently Asked Questions
Why is a health screening required?
At Synthesis, safety is our number one priority. Although the psychedelic retreat experience can be beneficial for many, for some it's not appropriate to consume truffles containing psilocybin. These include people who have medical contraindications relating to their physical and mental health. Our health screening process aims to mitigate the risk for participants, and we have a dedicated team that assesses each health screening using informed guidelines.
Are there any specific conditions or health contraindications that would make me ineligible for the program?
The following are considered contraindications that would deem someone ineligible to participate in the program. These include, but are not limited to:
Suicidal thoughts or attempted suicide
Schizophrenia
Psychosis (including mania)
A personality disorder, including borderline personality disorder
Psychiatric hospitalization
Any dissociative disorder, including dissociative identity disorder
Self-harm or self-destructive behavior. Examples include: cutting, bruising, burning or similar self-inflicted wounding, self sabotage, excessive drug and/or alcohol use for multiple days with little to no sleep, regular high-risk sexual behavior, etc.)
What kind of support is available during the retreat?
Our Facilitation Team includes a Lead Facilitator as well as a minimum of seven (7) Co-Lead Facilitators and a minimum of three (3) Retreat Assistants, all of whom have been carefully trained and supervised by our Lead Facilitators to support you during your journey. Our retreats have approximately one (1) support staff for every two (2) participants.
What type of mushrooms do you use in your retreats?
Synthesis uses a tea made from truffles, an earlier stage of mushroom development that still contain psilocybin and has psychedelic effects if ingested.
How do you decide what dosage a participant receives?
Deciding on dosage is a collaborative and consent-based process. You will discuss dosage in a one-to-one facilitation session on-site at your retreat. Generally speaking, the first dose is 15g of truffles containing psilocybin. The second dose can be up to a maximum of 40g of truffles containing psilocybin.
What are your COVID-19 protocols?
Current COVID requirements are outlined below, but are subject to change based on real-time needs:
Prior to travel, all participants must complete the

Pre-Visit COVID-19 Screening

no sooner than three

(3) days prior

to departure. If you answer yes to any of the screening questions, you are required to contact

support@synthesisretreat.com

for additional instructions.
A negative NAAT (PCR) test result based on a sample collected in the Netherlands no more than

24 hours prior

to the start of your retreat.

Recommendations for where you can obtain a NAAT (PCR) test upon arrival in the Netherlands can be provided upon request.

Arrival at the venue during the assigned check-in window. Early arrivals to the venue are not permitted.
Upon arrival at the venue, a COVID screening and temperature check is required.
Where do the retreats take place?
Our retreats take place at two locations in Amsterdam:
Venwoude: a beautiful venue situated on an estate in the woods between Amsterdam and Utrecht. It is known for its excellent organic food, simple but high-quality accommodations, well-kept gardens, and general atmosphere of loving care and spiritual depth. Learn more here.


The Lighthouse: located in a former church built in 1928 on a former dune in the middle of the green heart of Zandvoort. Authentic details return in a surprising way thanks to natural materials being used in combination with original church materials. As a whole, this creates a welcoming atmosphere in which you can feel right at home. You will find the natural differences in level in the church reflected in the nature around Zandvoort. Add all of this together and you quickly realize Het Lichthuis is a special and inspiring place. Learn more here.
What are the accommodations like?
Venwoude: The accommodations are located in three (3) separate buildings throughout the grounds and include a mix of single and double rooms. The buildings vary in age, but all accommodations are simple and clean.
Room assignments are made at the discretion of a retreat team member, and we cannot guarantee participants single rooms. We will do our best to accommodate family members who wish to stay in double-occupancy rooms whenever possible.
There are bathrooms on every floor of the buildings. All bathrooms are mixed-sex, gender-neutral spaces. There are no single-sex bathrooms or showers. Individual shower stalls are private. There is also a sauna and outdoor shower.


Het Lichthuis ("The Lighthouse): The lighthouse is composed of six apartments, set up for shared occupancy of two to four people. Each apartment has a unique character, but all have their own living room, a kitchenette, a modern bathroom as well as access to a beautiful garden at the back. The venue also features a sauna, a relaxation area, and a large kitchen/dining area where our chefs will be preparing fresh, healthy, and delicious meals throughout your stay.
Single participants will be allocated rooms with single beds, separated by gender. If you're a woman attending alone, you will be sharing an apartment with individual twin beds, with another woman. Couples attending together will share a double room.
Does the venues accommodate special food preferences or dietary restrictions?
The food at our venues is vegetarian, organic, seasonal, and local. Coffee, teas, fresh fruit, and nut snacks are available between meals. The kitchen will cater for any individual dietary requirements and/or lifestyle preferences. We will collect dietary information from participants prior to your retreat.
Is transportation available to the venues?
Participants are responsible for arranging transportation to and from the venue. Synthesis recommends the Staxi taxi service which can be reserved and booked in advance. Additional transportation recommendations can be provided upon request.
What is your cancellation and refund policy?
| Time Frame | Time |
| --- | --- |
| 120 or more days from start date | Entire amount the client has paid, less $500 processing fee |
| 90 -119 day from start date | 50% amount the client has paid, less $500 processing fee |
| 60-89 days from start date | 25% amount the client has paid, less $500 processing fee |
| 59 or less days from start | No refunds |
Is there a tuition payment plan available?
Yes. After your Health Screening Questionnaire is approved, you will be prompted to sign the service agreement and select your tuition payment preference.
You can pay your tuition of $6,497 in full. Or, you can make two payments of $3,298.50 ($6,497 + $100 finance fee for a total of $6,597).
If you select the payment plan, you will be charged $3,298.50 at the time of registration and the balance of $3,298.50 30 days from the registration date. The same payment method used for the first payment will be used for the second.
Do you offer scholarships?
Financial Scholarships are currently not available. If you are in need of a scholarship to participate in the program, please do not complete a Health Screening Questionnaire and instead click here to be added to our scholarship interest list.
We are currently in the process of securing funding and building a fair and equitable process for reviewing and approving scholarship applications for Expansion.
What if I have a conflict with the online Preparation and/or Integration Sessions?
Attendance at the online Preparation and Integration sessions is mandatory and integral to your program experience. Although occasional exceptions can be made due to extraordinary or critical circumstances, we encourage you to be sure you can attend each of these sessions in advance of registering for the program.